I think we may have started a new tradition this Thanksgiving. For the first time, we went to Tyler for Thanksgiving! Matt's Uncle (his dad's brother) and family live there, so we were able to spend the holiday with them, Matt's mom, and some of their extended family. It was wonderful! The food was delicious, Will loved being outside (even though is was a cold & cloudy Fall day), Caroline was in heaven being held by loving family members all day, and Matt had a ball playing with all of Uncle Danny's toys (4-wheelers & guns). Since Caroline isn't sleeping through the night yet, it was nice to have somewhere close to visit family so we could make it a day trip & come home to sleep in our own beds that night. Judging by how much Matt & Will loved being there, I see many future father/son trips to Tyler!
p.s. Excuse the quality of photos--of course I forgot the camera, so I had to use the iPhone!
Will took a great nap in the car, so he was ready to play when we got there!
Will loved playing with the baby goats! :)
Playing with Uncle Danny...
Matt LOVED 4-wheeling all through the woods.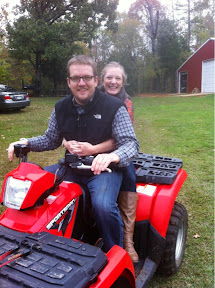 Bev getting some shooting practice...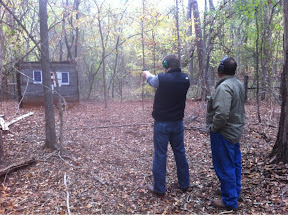 Matt was a pro...
I shot a handgun for the first time, and surprisingly, I was pretty good at it! Danny said I had "natural talent". :)
I hit all 10 shots on the target, and 7/10 on the bullseye!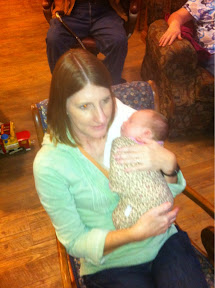 Caroline loved being held and rocked with Aunt Lisa...
Cousin Jordan...
And of course, MiMi! :)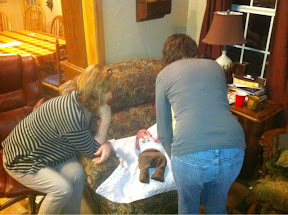 Caroline being adored by her fans. :)
My sweet girl...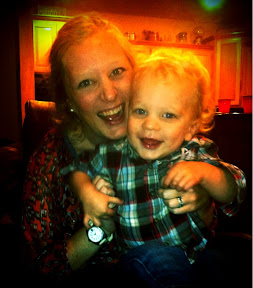 And of course, my happy boy!
Hope you all had a wonderful Thanksgiving with your family and friends. Can't believe it's almost December! Christmas will be here before we know it!
-Posted using BlogPress from my iPhone